1 tag
betashop: Happy Fabiversary - 1 Year of Fab →
I'm excited everyday to be part of this!  betashop: Today marks the 1 year anniversary of Fab. What an incredibly rewarding and humbling year it has been. We launched on June 9, 2011 with tons of passion and hope that we could build the global brand that is synonymous with design for decades and decades to come. We started a year ago with…
betashop: Fab & Custora Calculate The Lifetime... →
betashop: More than 40% of Fab's daily visits now come from our mobile apps on iPhone, iPad, and Android. Since the beginning of 2012 we noticed that "has mobile app" is a big indicator of customer engagement. We saw that Fab's mobile users purchased more then 2x faster, 3x more often, and in much…
betashop: Fab Celebrates 2 Million Members With... →
We're going international, plus some awesome site updates!  betashop: Any day now Fab will surpass 2 million members. We've added more than 400,000 new members in the past 30 days and doubled our membership since November. We're so excited about it that we've decided to celebrate today with a series of new features and announcements designed to make great…
3 tags
fab blog: So Long, Movember →
Thank goodness it's over, but it's not too late to donate!  http://us.movember.com/mospace/ Ps. Thanks to those friends and family members who already made donations!  fab: It's with a bit of sadness that we've seen the thirty days of follicle fury that was Movember come to a close here at our Fab.com offices. Over the past month we had 16 Fab men (we lost a few along the way)...
3 tags
4 tags
No Shave November: Week Two
Donate now to our #Movember cause!  fab: Last week at this time we told you about our efforts to raise money for men's health issues by joining the Movember movement. Since then, the Fab team has gotten a lot hairier. While some had a head start, others are happily sporting a hirsute visage for the first time. Check out our progress, and don't forget to visit our Movember site and donate!!
4 tags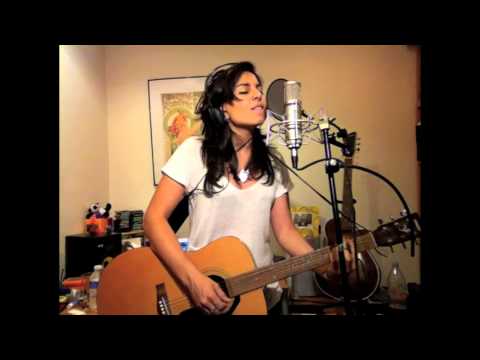 fab blog: No Shave November: Team Fab →
fab: In honor of Movember (that second-to-last-month time of year when men around the world join forces and grow thousands of hairy upper lips), 15 Fab gentlemen, three Fab ladies (plus one Fab logo) are hard at work growing the very best in extra body hair. There's a good reason we're doing…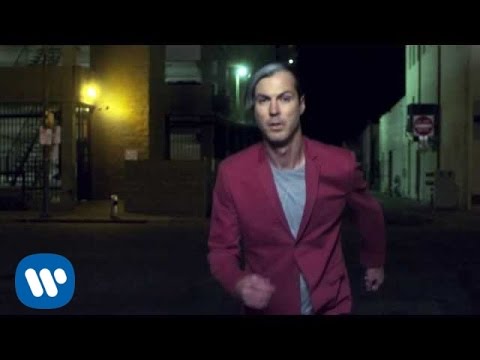 Feature on Fitocracy on CNN's front page
This is great to see!  brianmwang:
betashop: 21 things we're learning at Fab.com →
I'm humbled just to be a part of this!  betashop: Here are the slides from our Fab.com all-company meeting today. Sharing, as per lesson #14. Enjoy. Feedback appreciated. 21 things we're learning at Fab.com - October 2011 Presentation Transcript: 21 Things We'reLearning At Fab.com 10-12-11 130 Days Ago Fab.com Didn't…
6 tags
iPhone / Apple Predictions
We've all heard for months on end speculations about what Apple will release as the next gen iPhone… or even if they will release a next gen.  I, like many other fanboys, have dutifully read the rumors, reported inside sources, and after following all the news wanted to make a few predictions (read: wish list) about what I think we'll hear from Apple today during the...
4 tags
Cell Phone, Text, & Data Service Now Available at...
This is such a crucial / helpful service!!  Do we know carriers it runs on? nycdigital: A, C, E station at Eighth Avenue and West 14th Street; L station at Eighth Avenue and West 14th Street; C, E station at Eighth Avenue and West 23rd Street; 1, 2, 3 station at Seventh Avenue and West 14th Street; F, M station at Sixth Avenue and West 14th Street; L station at Sixth Avenue and West...
7 tags
1 tag
Books
I'm excited, I just placed an order for 3 books.   1. The 4-Hour Body 2. The Checklist Manifesto 3. Death by Meeting I keep a list of books that people tell me about, tag them in my Gmail with "#book" and occasionally purchase a few from the recommendations.  The next step is to remember who recommended which book so that I can thank them later for the recommendation! 
1 tag
1 tag
Nick Perold: If You're A Marketer, You Need To Be... →
This is a great analysis of how OkCupid encourages users to login frequently to find a statistical match.  I would also add that they often send you messages indicating that someone has rated you 4 or 5 stars!! #notthatimauseroranything nickperold: The free dating website OkCupid! is by far one of the best executed user-experience, CRM, and re-marketing examples out there. Let's look at what...
1 tag
Crowdtap Sees Strong Member Growth
I just got a newsletter from Crowdtap CEO Bradon Evans citing their amazing achievement of reaching 100,000 members.  One interesting part of the email was that it included what my user number was.  With a little math I figured out that since May 2 Crowdtap has seen user growth of 13%.  That's 13% growth in 42 days!  Way to go!  Crowdtap Member Growth
4 tags
#walkaboutnyc
This is my planned route for Friday's  Walkabout NYC #walkaboutnyc. I'm starting at 2 PM at Shapeaways finishing at Wanderfly at 5:30.  I plan on heading South, and will try to hit all of these spots!  If you care to join shoot me a message on Twitter (@zacharybk) or follow my progress on foursquare. Here is a link to the interactive map, and below is a list of the companies and the...
Free WiFi in 20 NYC Parks, Thanks to AT&T
This is such a great idea and will make the time that I spend in parks even more productive, thanks Bloomberg!  nycdigital: Today we joined Mayor Bloomberg in East Harlem's Thomas Jefferson Park (shown below) to announce that AT&T has agreed to sponsor WiFi in 20 New York City parks for the next five years. Find parks with WiFi near you or check out the upcoming list sponsored by AT&T....
Finding Tech Events to Attend
I was out recently with a friend for a cider tasting / dinner and during our conversation he remarked how I always seemed to be attending and talking about Tech Events in the city.  It made me realize that unless you know where to look they're not always that easy to find.  Here is how I find the tech events which I attend in NYC.  First and foremost, I subscribe to curated lists.  It lets...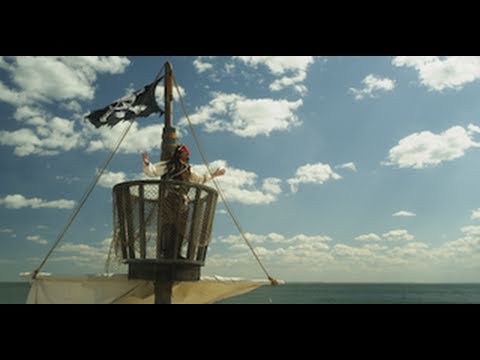 4 tags
Delicious Data Migration
DYK: You need to opt in for Yahoo to transfer your data and bookmarks following the sale of Delicious to Avos?   I didn't know this until the ReadWriteWeb article popped up on Techmeme and told me so! It's a simple process which you can complete by selecting the this link.  To me, the best part is reading Yahoo's explanation of the sale, they treat it like they're a...
3 tags
Working Thesis: What iOS Really Is →
workingthesis: Seems the discussion around the relative dominance and interrelationship of adoption between and Android and iOS, and the parallels to previous technology generations, has reached a fever pitch. There are a lot of smart, connected people chiming in. John Gruber's doing a pretty good job of…
April Fool's Day
So let's talk a bit about April Fool's day.  It's a great day to have a little fun with friends and play a few tricks or jokes on friends or family.  My cousin even used to put clear plastic wrap over to toilet bowl much to the delight of her mother!  Based on their history, what I really can't wait for is what companies like Google & Think Geek will do this year.  Who...
Why I love working @foursquare & helping merchants...
The tools that we've built here @foursquare are truly enabling merchants to run their businesses more effectively.  This is the response that I got back from a merchant about setting up his brand page:  And here Im kicking back thinking, well 2 weeks for this page to be approved and created gives enough time to get some tips going… BOOM… DONE Zach legendary status!!!!!!!!!! ...
2 tags
Watch
Moving to NYC was an adjustment, and one of the biggest elements of that for me was housing.  I saw 15 apartments over the course of 2 weekends after sending about 180 first emails (many more with correspondences) to people on Craigslist to find mine!  It was an overwhelming and grueling process to say the least, but once I saw this place I knew that I could be comfortable here and get along with...
So I moved to NYC...
There are a lot of interesting questions that this decision has generated, but ultimately it was a simple decision made so that I could chase a dream. The idea behind writing is to discuss some of the thoughts and emotions that have and will come from making this move. My initial feeling is that many of those will be predicated around the following work relationships (inclusive of social...